Troubleshooting
Overview
This page will go over the common troubleshooting steps for your passwordless onboarding and authentication.
The Smartcard Cannot Perform the Requested Operation
If Windows shows an alert saying "the smart card cannot perform the requested operation" it indicates that the drivers needed for Windows to interact with this hardware token. If you are using a Yubikey, go to Yubico's site and download the minidriver for your operating system.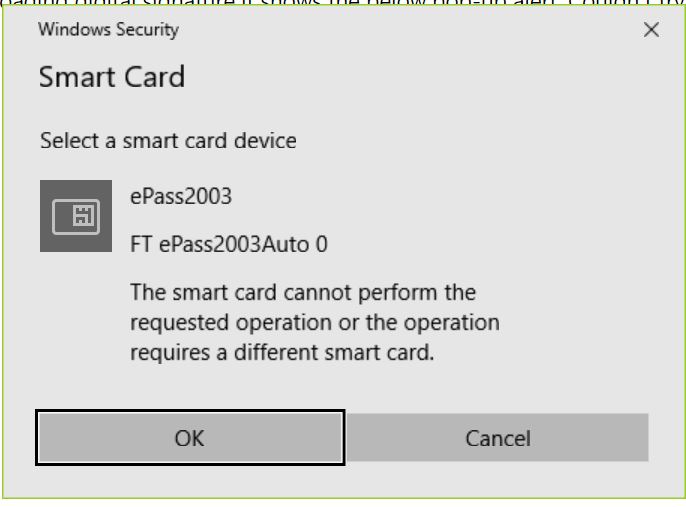 Azure CBA This Site Can't be Reached
If you are trying to authenticate to Azure using certificate based authentication (Azure CBA) and you are getting "This site can't be reached" is usually caused when the certificate authentication did not complete, usually caused for not touching the hardware key after entering the pin.

To solve this issue, we recommend closing all browser windows, and trying to authenticate again, ensuring that the hardware key is pressed when it starts flashing slowly.
Certificate not Showing Up as an Option
If you have just created your smartcard an your certificate is not appearing in the list of certificates to authenticate with, we recommend unplugging the hardware token from your PC and plugging it again, this will allow your operating system (OS) to register the new certificate, if using a browser, it might be necessary to restart the browser for the certificate to appear.